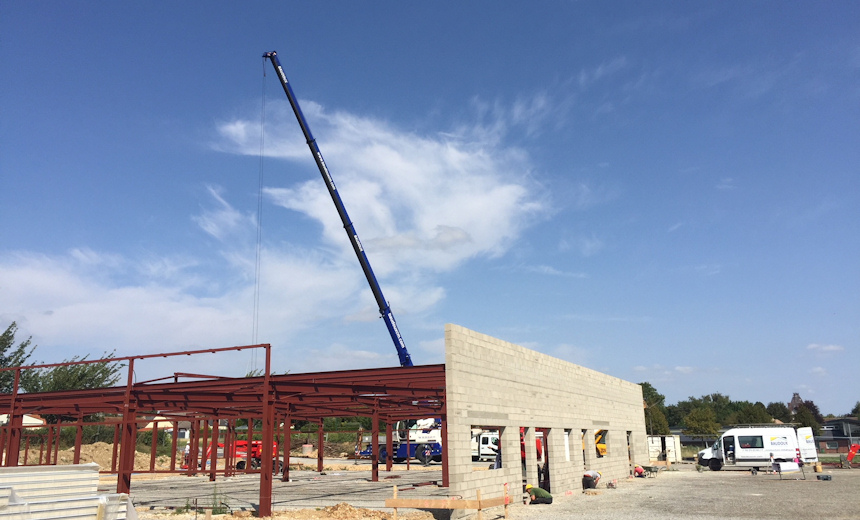 In Ferrières, the future building is now out of the ground
The construction of our new premises began about three months ago. After the digging work and structural work, the construction project of this building of 2700 m² at the entrance of the village gets a bit more real : the assembly of the metal frame is underway rue Michel Hammid in Ferrières.
The next step, planned to last until the end of October, is roofing and cladding.
The building will be operational during the first half of 2019.