This is for what does not exist... yet !
If you have to lift or pull a load but in more than peculiar conditions, if they are very demanding (function, environments, dimensions, speed...) do not hesitate to contact us, we will use our know-how for your project.
Specific solution for rapidly covering and uncovering the SNCF waggons used for the transport of merchandise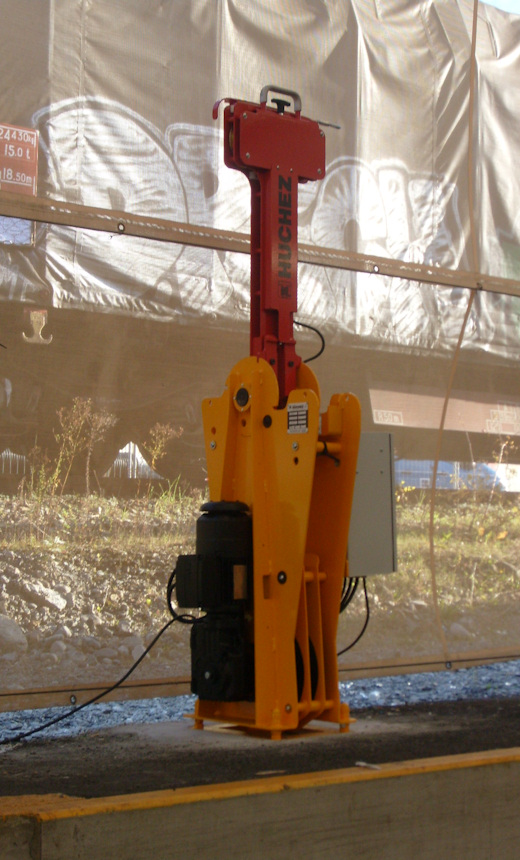 Présentation
A system on arms, installed on the platforms between two loading tracks. Each winch is positioned between two waggons, with four cable outlets (upline or downline on each of the tracks) allowing for the opening or closing of the covers of the SNCF waggons.
The manipulators are controlled by one single radio control, for both the winding and the unwinding of the cable. Before each movement, the operator temporarily selects the manipulator selected for the manoeuvre.
Technical characteristics
Effort: 150 daN, speed: 25 m/min (45 m/min rapid and empty), a 28m Ø5 mm textile cable with a protective handle, shackle and hook. These winches are also equipped with a deflector and cable maintaining pressure rolls.
Aeronautical winch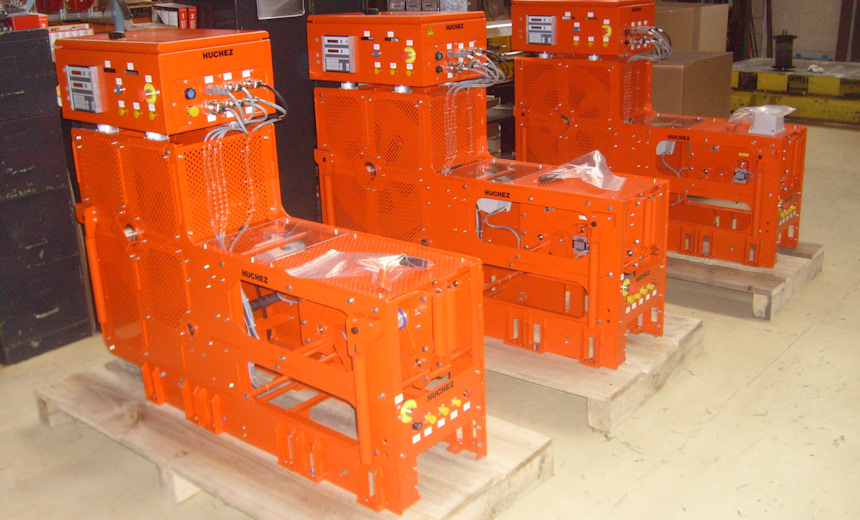 Presentation
In march 2010, a well known european plan manufacturer trust HUCHEZ Engineering to develop a pulling electric winch allowing measuring the static atmospheric pressure in flight.
Used during the test fligths and installed in the rear of the plane, the winch measures the pressure of reference (measurment of "0") outside the aircraft via a pipe that is dragging between 60 and 120 meters behind its tail. This pipe allows bringing back the outside pressure to a pressure sensor (located on the winch) via a pneumatic slip ring.
Technical characteristics
Aluminium structure, pulling capacity of 150 kg, speed of 30 m/min, power 115 V (300 Hz to 800 Hz), wire rope capacity: 140 m in diameter 9.5 mm, precision of the pressure measure: 1 Pa. Winch equipped of the following functions: speed inverter wire rope guiding system, pneumatic slip ring, load measure, positioning measures (quantity of wire rope out), automatic positioning (length to reach)...
Winches for the maintenance of pen-stocks and installations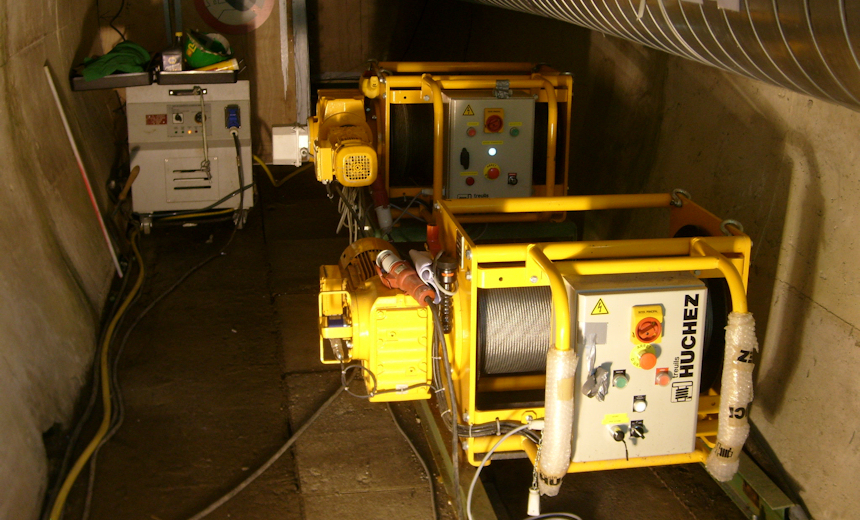 Presentation
The winches are used for the maintenance of pen-stocks and installations.
Technical characteristics
The first winch is a load arrester one that measures the speed and stops if it becomes too fast. He has a manuel overide to lift the load in mode "rescue".
The second winch is with constant pulling to simulate gravity. It works without any human contribution.
Chain winch for sewers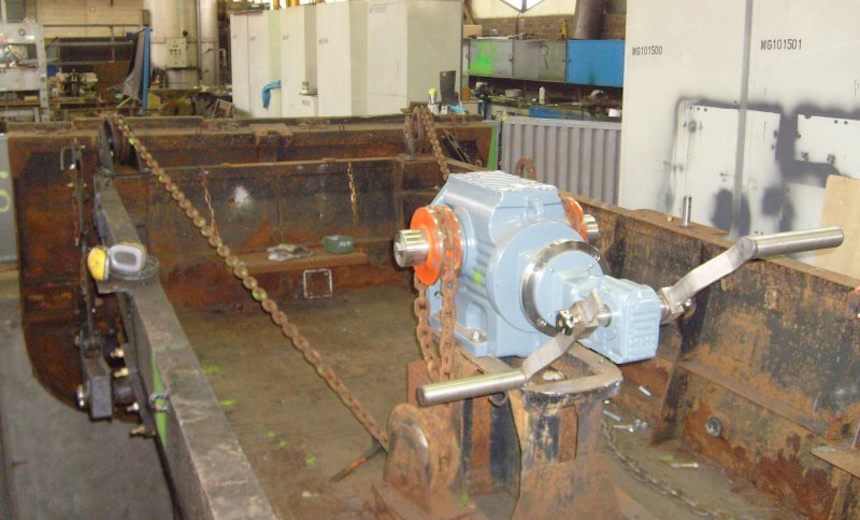 Presentation
This winch was designed to replace an existing one (1st picture).
Technical characteristics
4 tons capacity, it is used to clean Paris sewers. IP 65 protected, stainless steel, it is designed to work in a very corrosive environment.
Traverser winch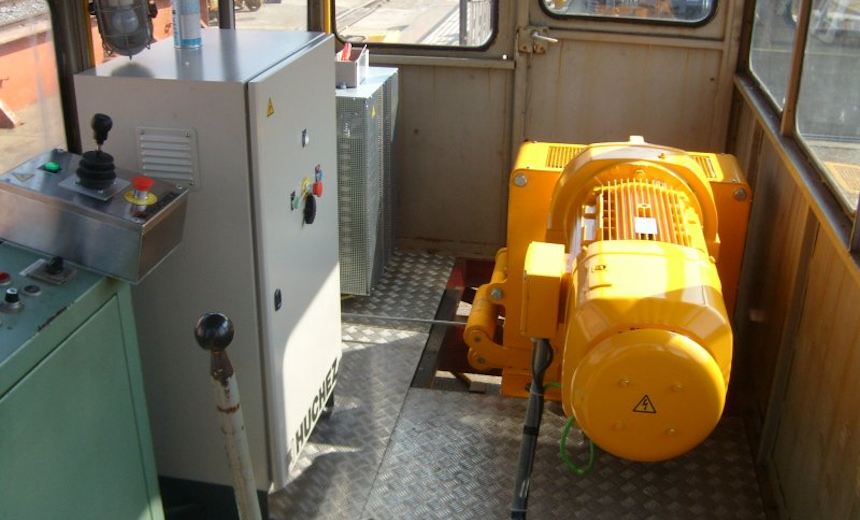 Presentation
This winch is equipped with an asynchronous servo motor enabling it move wagons up to 100 tons and then to hold them by regulating the effort to precisely position them.
Technical characteristics
Adjustable effort winch by joystick 0.1 t to 4 t, speed: 70 m/min.