HUCHEZ, mainly known for its winch manufacturing, has increased its range since the beginning of 2008, by designing and manufacturing capstans.
The capstans are used ins everal sectors: berthing of ships, sluices manoeuvres, specific tooling requiring power and flexibility, pulling of wagons or even underground trains.
Designed and manufactured in France, the range developed by HUCHEZ goes from 250 to 10000 daN but we can study higher capacity equipments.
Horizontal capstan for conveyor drive in harsh environments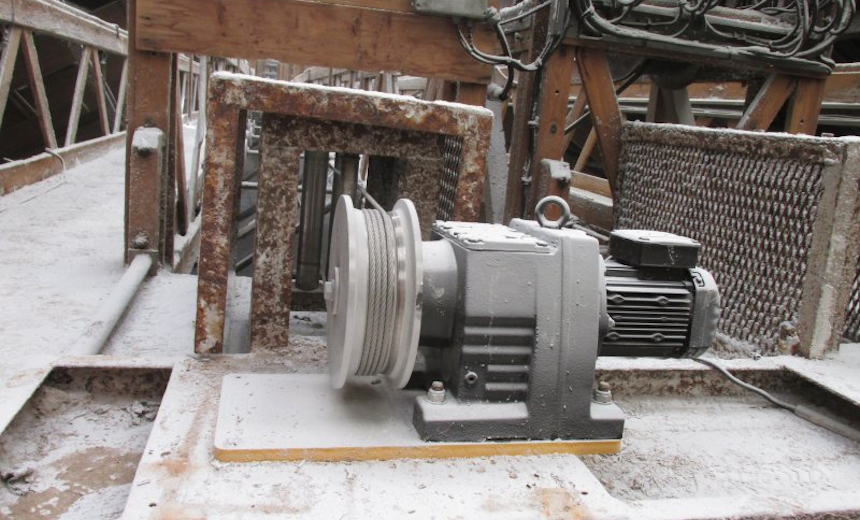 Presentation
Replacing an existing capstan with a new capstan.
The system is used to move a shuttle car. 3 to 4 turns are wound around the winch end to ensure rope traction.
This solution enables a load to me moved two ways over an almost infinite distance and with reduced size.
Technical characteristics
Traction force: 800 daN. Operating speed: 10 m/min. Protection in highly corrosive harsh environments: dust and water protection IP 65 (dust tight), motor and reduction gear protection C4 (resistant in marine and salt water environments),gearmotor shaft and screws in stainless steel, steel chassis with marine paint, winch end in stainless steel./p>
Vertical capstan for mooring lines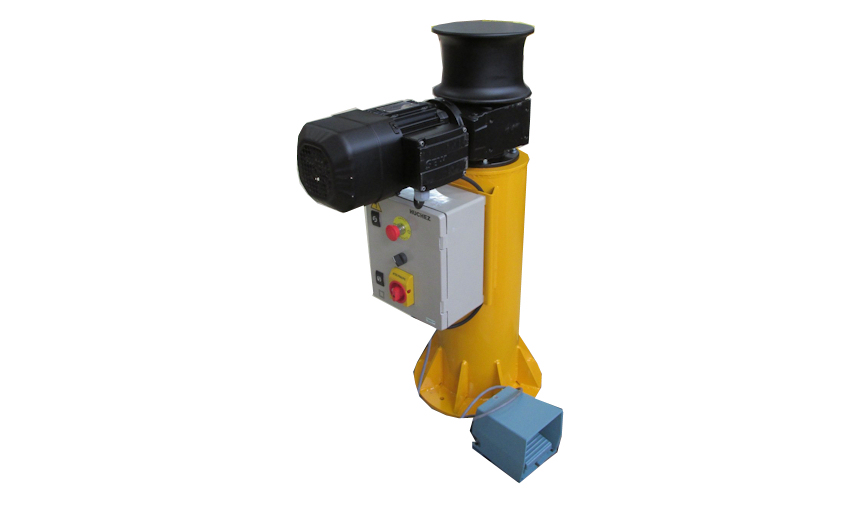 Presentation
The capstan is used to pass heaving lines (lightweight mooring line) by winding 2 to 4 turns of rope around the winch end.
Technical characteristics
Winch end capacity: 200 daN. Winch end haulage speed: 35 m/min. Dust and water protection: IP 55. Surface protection: C4 (anti-corrosion). Polyester-covered electrical unit (adapted to marine environments, corrosion-resistant). Pedal-activated remote control with flexible 3 m cable.
Wagon pulling capstan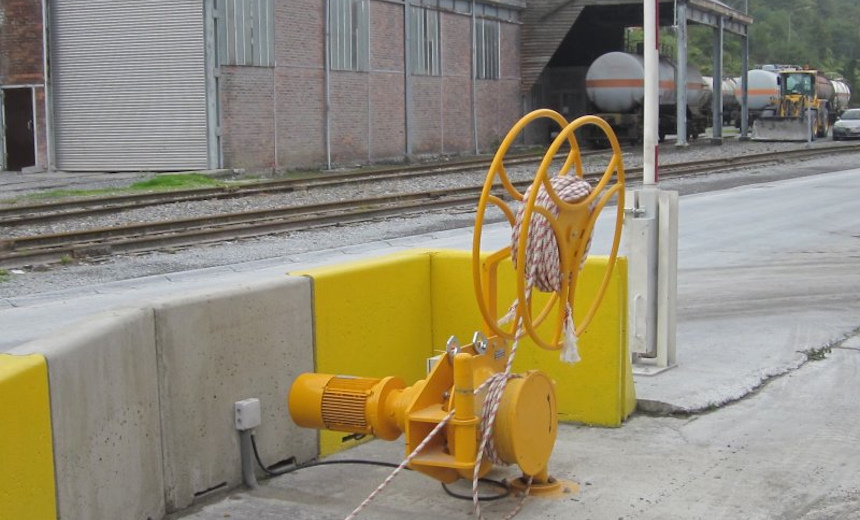 Presentation
This wagon pulling capstan is equipped with a wire rope storage drum. Equipped with a foort control, it was designed to directly replace existing equipment.
150 daN capstan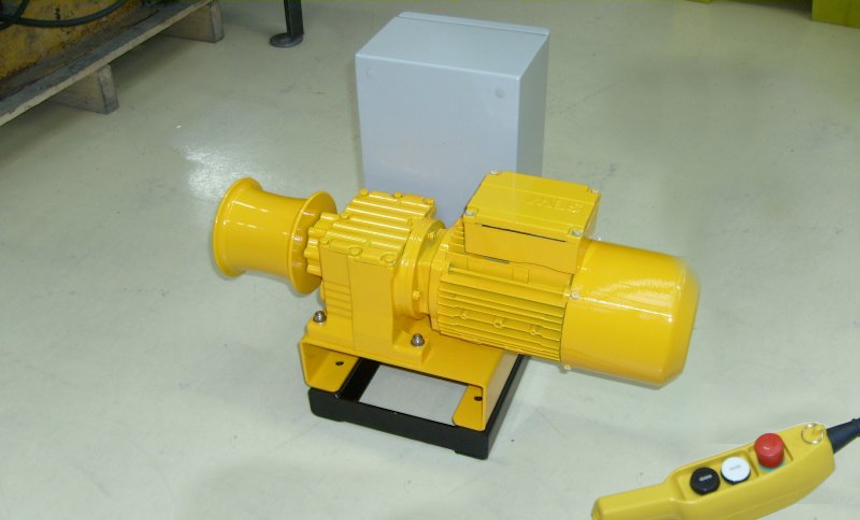 Presentation
150 daN electric capstan used as a windlass to lift mooring ropes, anchors, traps... in the sea.
Technical characteristics
Power: 230 V single phase, control by pendant control or foot control.