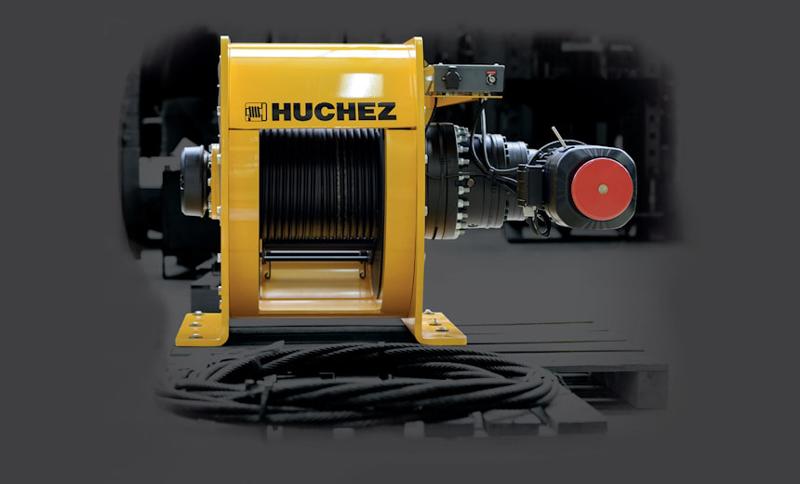 At HUCHEZ, the quality of our products and our customers' satisfaction are at the heart of our concerns.
GARANTIE
The end user must first make contact with the seller to make sure its returns policy and warranty cover the situation.
If this is impossible, below you will find the conditions under which the manufacturer's warranty applies.
PERIOD
The equipment leaving our factory is covered by the construction warranty for a period of one year from the shipping date (date it leaves the factory) unless otherwise specified in the product usage information.
This period may be converted into hours of use, depending on the type of material or usage. The warranty expires at the conclusion of the first of the following two periods to end: either one year or the duration of use.
CONDITIONS
The constructor's warranty covers only products that have been used in accordance with the recommended usage under normal conditions, and only for the warranty period indicated on the product.
Claims can be accepted only after diagnosis and examination of the equipment by our after-sales service.
During the warranty period, parts recognized by our after-sales service as defective are replaced or repaired free of charge. A claim under the warranty excludes all other services or compensation.
Spare parts and repaired parts are guaranteed under the same conditions as original ones and for a new period of the same duration. For other components, a claim under the warranty extends it by the period for which the equipment is immobilized.
LIMITS
The warranty does not cover wear and tear or damage resulting from a lack of regular or periodic maintenance. It does not cover damage resulting from a lack of supervision, incorrect handling or incorrect use of the machines.
The warranty does not apply to any disassembly, modification or replacement of mechanical or electrical parts undertaken without our agreement or by a non-approved operator. The warranty applies only to the manufacturer's original spare parts.