The nuclear sector requires adapted equipment. We have already manufactured specific winches for this type of severe environment.
Do not hesitate to give us all your constraints to define the most adapted solution to your project.
Lifting a heavy door in a nuclear power plant
Presentation
The winch is used for lifting a heavy door according to the instructions of an external regulation device.
Technical characteristics
Safety working load (SWL): 2 x 1750 daN
Speed: 6 m/min
Working cable length: 8 m
Hook path after reeving: 2.6 m when reeved with 3 falls
Rope capacity: 2 x 13 m with 3 dead turns
Rope diameter: from Ø12 mm to Ø14 mm
Decontaminable coating
Safety handle with security switch
Brake ratchet
Lifting winch for sensible loads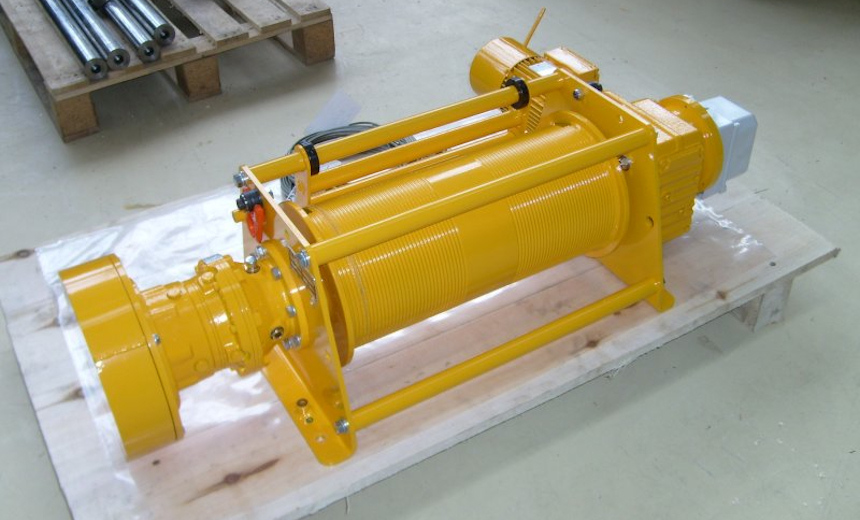 Presentation
Winch with reinforced safety to lift sensible loads. It is equipped with a double braking system and a double overload detector.
Useful capacity: 200 kg, speed: 8 m/mn on inverter.
Cable manipulators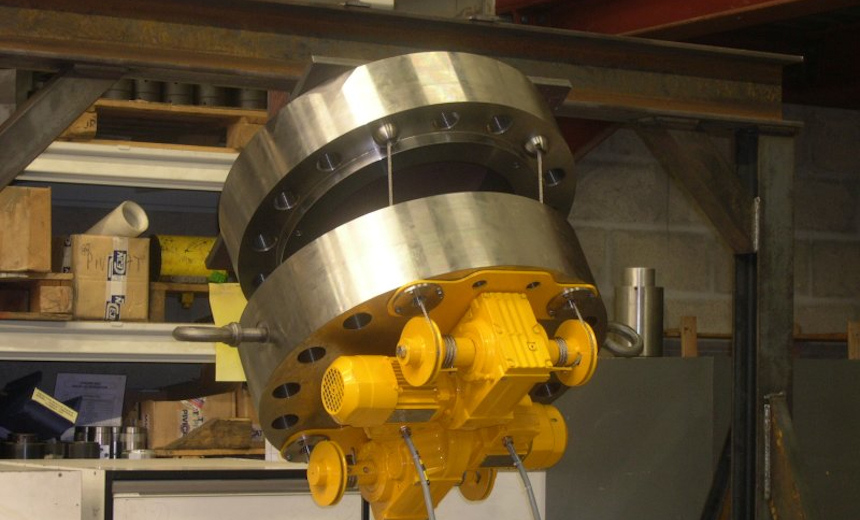 Presentation
Used in hostile zone, the cable manipulators are used to handle (branch maintenance) of THP plugs. The system is made of two independent motors and brakes.
SWL 600 kg on 4 wire ropes, speed of 1m/min.
Winch with emergency brake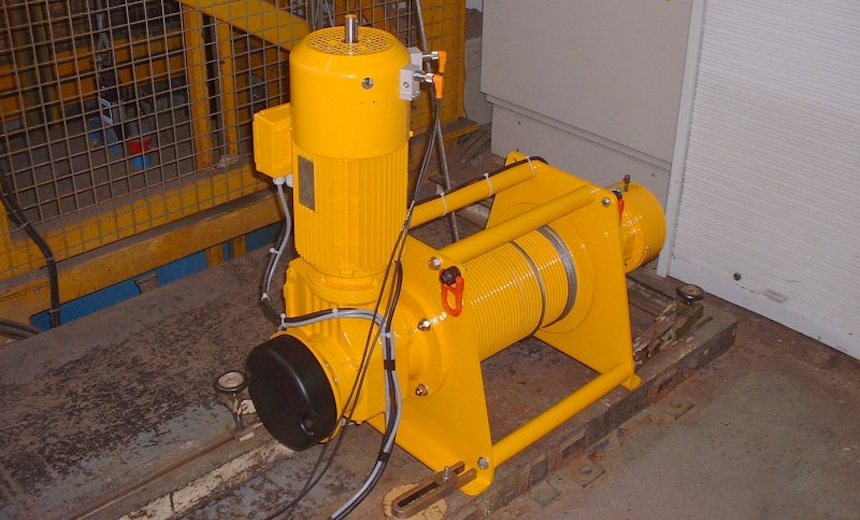 Presentation
Winch for nuclear industry with manual control, emergency brake and decontaminable paint.