The ATEX 2014/34/UE Directive applies to equipment and protective systems intended for use in explosive atmospheres, ie, likely as a result of local and operational conditions to become explosive in the presence of a mixture with air, under atmospheric conditions, of flammable substances in the form of gases, vapors, mists or dusts.
This directive applies to all equipments (electric, mechanic, pneumatic, hydraulic...) for all that they have their own ignition source.
Tested by certified organizations, our winches comply with these norms and are designed to answer to the specific requirements of dangerous environments such as the ones found in the chemical industry, the petrochemical industry and also nuclear plants...
Winch for goods lift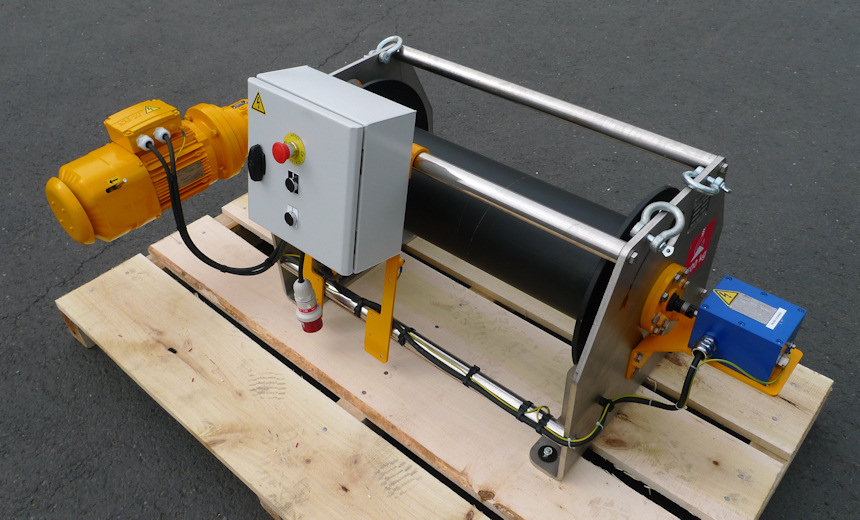 Presentation
Winch for goods lift in an ATEX Zone 2
Technical characteristics
Maximum lifting capacity: 1500 kg, speed at the 1st layer: 3.7 m / min (4.3 m / min at the third layer), 115 m of wire rope (Ø 12 mm). Control by single push button on the cabinet, ATEX limit switch, IP 66, cam planetary gear, motor brake, ATEX reducer and cable gland, stainless steel flanges and shaft.
ATEX winches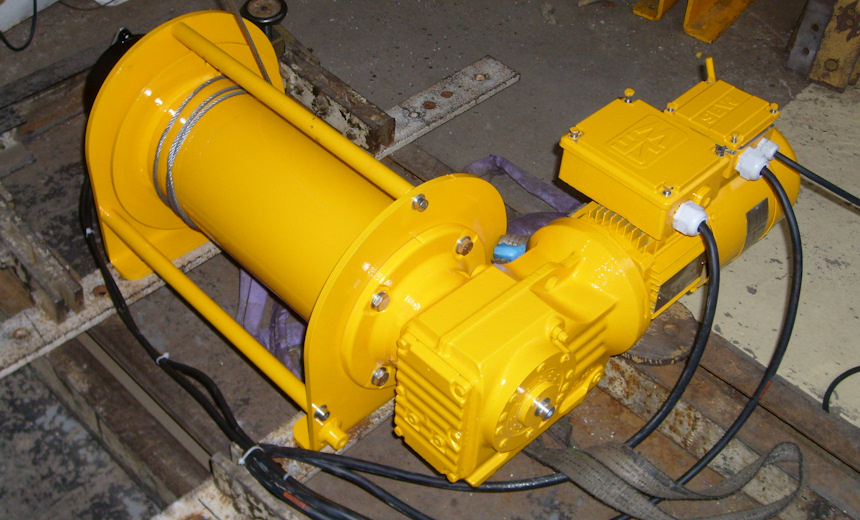 Presentation
Lifting ATEX winch used in a waste treatment plant.
Use in zone 1 (gas) and 21 (dust).
ATEX capstan - replacement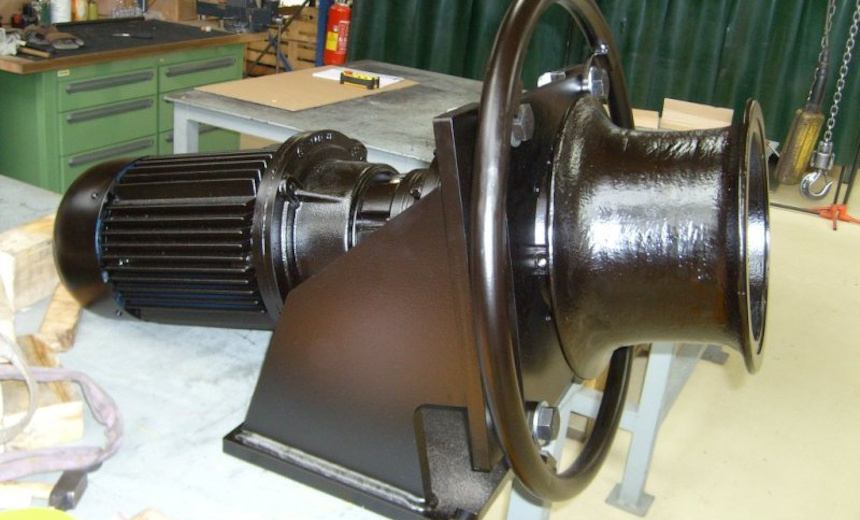 Presentation
This capstan is used for passing ropes on a hydrocarbon unloading dock.
It directly replaced an existing capstan that became obsolete and was no longer manufactured.